LIGHTENED THOUGHT BY SURENDAR THAKUR
1. Whenever you are in problem so try to understand how can you help you to help yourself because the best helper is inside you which is called spirit, yes friends your spirit. Its toots of problem.
Be realistic, if sometimes making mistake so be grace to fault and be ready for next work. Never Criticize to our self with any big strict goal.
Believes are only a constructive not realistic. Find problem of roots. Just imagine your own old life and think how it was. Nothing can be deemed the light which shine from within. Determination has much and more potent power to achieve any things in the world.
Thought
2. If you don't have any goal so other will also wash our life very easily. How to be safe from brain wash. How to influence anybody. Firstly abduct all bad thought from your mind.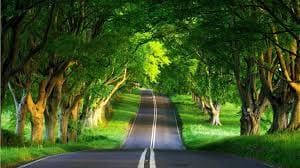 Those who have the feelings of love they have immense power to win the world they can do anything. Yogi is one who can control our self they are only a good person.
3. Introverts man are never want to task anyone instead they are busy with their own work. To give fast response of any question just visualize the subject inside your mind. Try to cope himself in silent. Make himself in a such personality in such a way that anybody may absorb to be a good person. Focus on one thing what I want to achieve and where I want to go as for perfectionism. Once we see the reality then that reality converted into reality. Speak with soft voice and use very soft language.
4. Introverts people makes less friends but makes perfectly with them. They also not much social. They always try to talk with long and long hours with himself. Sometimes introverts are make radicals. Extraverts are also more similar then introverts. Silent are the key success of Introverts.
5. Introverts like to do one work at one time. These people are more productive rather than other various characters. They always like to keep silent and extroverts people along take too much with people.
6. Whenever you feel disappoint that time just say yes I am ok. Always keep positive thinking because problem is a part of our life. If problem not occurs so we will not be live or exist in the earth. Accept the things which I really change.
LIGHTENED THOUGHT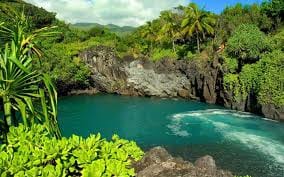 Sometimes bad things also happens with us and during the time you think what is his fault, if I can't change so what can be changed. Life is a choice and a decision also. We are free to take any decision. But after taking any decision we are free to take any decision frequently.
7. Life is full of circumstances. We can't be change the direction of wind but can change the direction of shell. Always be confident to achieve success and keep moral up. If we will do good so people will do good for you.
8. Think for opportunity and grab the opportunity. First and most important things is to grab the opportunity and adopt vision mindset where we want to go. What is my productive time. If now I don't want to focus on present so can't be prepare for future. Daily- daily practice can changed our life.
9. We don't have the money but have the power to have generated money. I must love to do for what we are doing. The better we able to accept the fact, the better we will able to cope with life's disappointment.
Since childhood start to trained our mind. Some people were work in very tense. In that situation is very it is very tough to take any decision but they must try to improve itself constructively.
That depend upon the people whether they are willingness, jealously and so we should also try to accept the responsibility for our own emotion, practice tolerance. But generally speaking we should try to recognizing that we are all interdependent.
10. I am responsible for my communication. The truthful kind clear and forceful we are responsible for our behavior. We are responsible for our anger and our behavior is our responsibility.
My time is my responsibility. Follow our own and ideal idea. We have only one mind so love this mind with very love way and simultaneously to do each and every work what we love whatever we does with full concentration.
11. Never waste time, because time is the only things to renew the medieval/ modern period of market.
Opportunity always comes and goes but never be diminish. Target makes man speedup and cannot sleep and our mind start to say yes get up. Those who have big dream they always gives more important to do work by which get full satisfaction.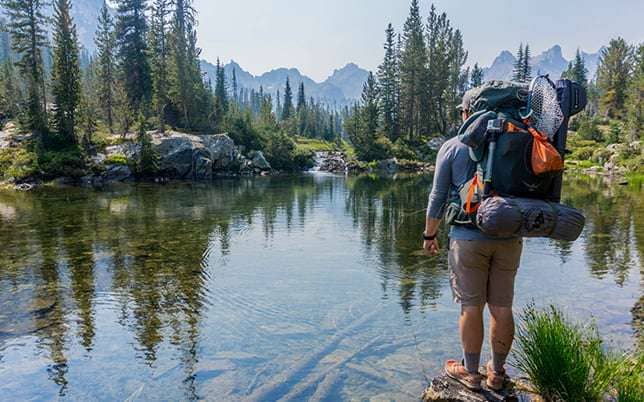 12. Think bigger and make a picture in a mind so by default it started to give best output. Try to understand the universe because this universe continuously telling us something.
Our mental calamity depends upon our mental dependency. Our Subconscious mind can change our thought and ourself at any level unless we start to change our mind.
google.com, pub-3845220525239736, DIRECT, f08c47fec0942fa0
Subconscious power can be change once we start to adopt the policy of thinking and using of our mind and started to release ad thought and starts to achieve good thought.
13. We can change our world according to our thought process. So change the thought and change the world. What I want what I need that all depends on our daily circumstances of good fluency and well good to depend upon how style we thought relay our mind.
14. Choose satisfaction and happiness and say I am a nation, self control is my nation. Choose long term satisfaction. Friends are native. My Moral codes are my institution and constitution. My self control is my nation which security forces are my desire and to achieve self control be a human being which bust-up as a ethical level.
15. Destiny is what I want to do in my future with different and different strategies. Journey of goal is far more important than our goals so repeat the goal everyday which will give fuel to do very best.
Clarity of topic received from our potent power. Always feel and understand the real life and doing good/ positive work. People are not wrong just they are different. If I don't have any goal so the whole life will do work for other also. So try to work for itself. Never waste your time for doing any negative things.
16. Learn everyday and learn on that field where we want to go. Give some time to ripe your work. The greater the challenge, the greater the sense of satisfaction one might derive from work. Follow highest work ethic. Trained our thought process.
17. Determinant people never listen just does practice. My habit makes my value and value makes my opportunity and opportunity cure our life prosperous. New and good habit cures only by mini and small habits.
18. By reading books can makes our life better in both personal and professional life. By reading books will get ideas to as called low of attraction universal is a essential reaction. It depends upon thought and feelings we can also change our feelings. Life is a transaction.
19. The whole universe will ready to give but I should know that what I want. Harmony is the key which open the door to the return of silence.
Adopt new rules to do best in our life whenever we stats new rules so the whole universe starts to glow and change/ transform our body language. The whole life started to feel better. Every people has their own quality.
20. The effective businessman has on eye on today and one eye on tomorrow. To guide their business/ organization successfully, they must know where they are today and where they are headed in future. Nothing is impossible or the leader who is not afraid to dream.
21. Best performance requires special fuel and special force after sacrificing. Whenever we take tough decision work will be very easy to complete.
Little efforts can change our life more easy and it build our confidence very fast. Confidence is the one key which change our life very soon and this confidence can only change unless until we may have apply little efforts.
Time should be changed to change our life choose always a tough group and perceive it so that it always be a strong. If I want to be success so never be criticized to successful people.
23. The more I think about the things the things started to attract us. All the things and problem are existed inside us. The goal should to be high lightened at all the time at everywhere.
Success change our believe system. Our intention should be in unique and should be natural believe system to connect with source. Once I say that I have the feeling of abandoned good evils always attracts to us. Always think what you required in your future. Self actualization means proactive people.